Golden, Colorado, January 20, 2023 —The PipeKnife Company® adds to its broad product lines with the purchase of the Vaccuflex® vacuum hose attachment products from KateCo, LLC.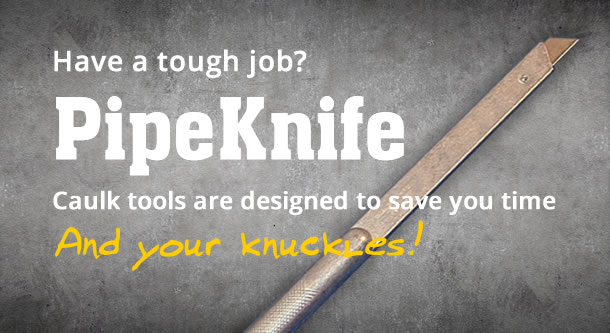 Premium Caulking Removal Tools & Accessories
The PipeKnife® Company has the LARGEST selection of sealant cutout knives, specialty blades, application and accessory tools, specialty glazing tools and deck coating application products.
We proudly offer unique and hard-to-find tools specifically designed for caulking contractors. We offer a full assortment of quality caulking tools and accessories for all types of caulking applications and contractor's needs.
The PipeKnife Company is proud to manufacture most of the items we carry in the USA, including 100% of our cutout knives. Our caulk removal tools are used every day by thousands of contractors around the world.
We have the special tool you need for any type of caulking and sealant work. Knives, specialty blades, scrapers for caulking and glazing, popular caulking tools, pry bars, safety items, gloves, electric caulk cutting tools and more – we have the tool you need!